In one of my previous posts I talked about De Langste Dag which took place in Leuven today. Unfortunately the weather wasn't that great but that is normal in Belgium, we never know what to expect. 🙂 My sister had some spare time in the morning so we decided to go to this event. Despite the bad weather it was still a nice day! 31 years ago 'De Langste Dag' was created to unify several small street markets. Right now it is the biggest 'city street fair' in Belgium.
A lot of artists passed through the streets to ensure entertainment, it sure is an amazing event to attend with children. My sister and I enjoyed seeing all those 'funny' artists, they know how to make people laugh. There was a lot of music, good food and entertainment. Further on the shops were open until 20 p.m. For car lovers this was the perfect moment to see some amazing cars.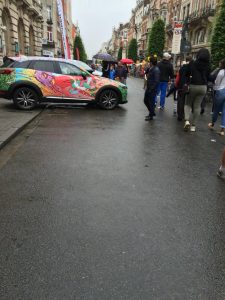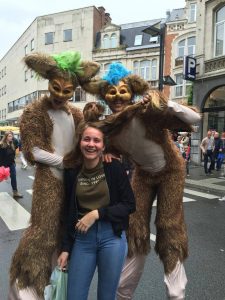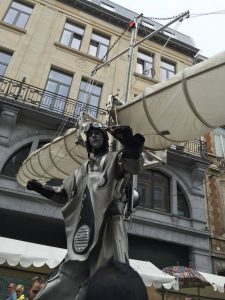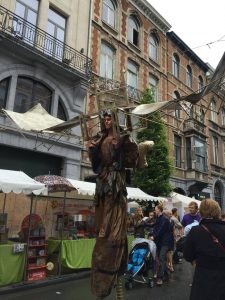 After seeing the most amazing 'creatures' we decided to go shopping, my sister always knows which shops she wants to visit so that was easy. Leuven is very small so we all know the way to our favourite shops. My favourite shops are Rituals and MAC, I could spend hours over there trying all the products. A good shopping day always ends with a Starbucks coffee, my sister is literally addicted to Starbucks. 🙂 It was a short but amazing trip to Leuven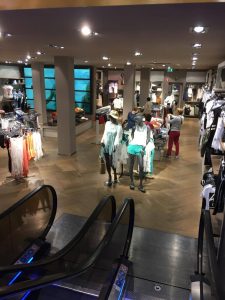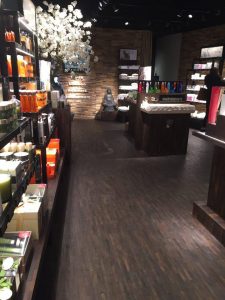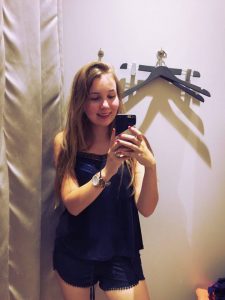 Have you ever been to Leuven? You should if you have not. It is a small but amazing city.
Follow me on Instagram, Twitter and Facebook to stay updated