Even though I'm in Spain, I keep on working on my blog. It's what I do – it's what I love.  I might be a 1200 kilometres away but I like to tell you about my favourite shops in Leuven. The fashion industry never stops, new shops open their doors every year.
Brands featured today are Supertrash, LIV Store and  Thelma Coffee & Design.
---
There is a whole story behind this brand and I'm that kind of person who loves stories. Olcay Gulsen is the lady behind the brand. Supertrash already existed, Ava Riley is the founder of Supertrash. In 2004 these 2 ladies meet and they decided to work together. Right now Supertrash is known internationally. I love how feminine the clothes are, everything is finished in detail by using the finest fabrics. Supertrash is affordable and stands for quality.
The brand was a huge success, right now the brand encompasses four labels:  ST. studio, SuperTrash, Olcay Gulsen and Kemist. All with their own uniqueness. I was very happy when Supertrash opened a shop in Leuven. Unfortunately I haven't got a lot of time to shop – school and exams took so much effort, but I will discover this shop after holiday. 🙂
It is the right moment to get that piece you want, there is a 50 % sales discount for the moment.
Get inspired
Sales
Address Leuven:
Bondgenotenlaan 85, 3000 Leuven
Facebook: https://www.facebook.com/ststudio.hq/?fref=ts
Instagram: https://www.instagram.com/supertrash_hq/
---
LIV is one of the places I like to visit to discover amazing brands. It is a multibrand boutique in one of the cozy streets of Leuven. LIV offers French and Scandinavian brands such as  Maison Irem, Gat Rimon and By Malene Birger. No time to visit the shop? You can shop online and get your inspiration over there.
Get inspired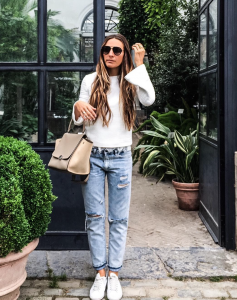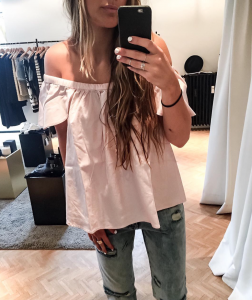 Address
Mechelsestraat 13, 3000 Leuven
Facebook: https://www.facebook.com/LIVmultibrandboutique/?fref=ts
Instagram https://www.instagram.com/liv_multibrandboutique/
---
And an other one of my favourites: Thelma Coffee & Design. What I like about it? This is a total concept – a combination of the things I love:  Coffee and fashion. The owner, Katrien, knows how to combine these things. Thelma is named after her oldest daughter.
There is a very pleasant atmosphere in Thelma, the bright light makes the room look larger and the Scandinavian style is something I like very much. The clean look is amazing, the pillows and decoration ensure coziness. This is the perfect shop for people who want to take their time to shop. I feel totally relaxed when entering Thelma and that is the feeling I need the most when I'm shopping.
©️ Thelma
Address and information
Thelma is open from Monday until Saturday from 10 AM to 6 PM.
Vaartstraat 12, 3000 Leuven
Facebook : https://www.facebook.com/Thelma-Coffee-Design-1562672660662438/
Instagram: https://www.instagram.com/thelma.coffee.and.design/