Recently I've been working on a '@ Leuven category' for my blog. Every week I'm trying to discover trendy places in Leuven, this city has a lot to offer. Thursday the 13th of October my dear friend Marthe and I went to discover Thelma Coffee & Design, a concept store in Leuven. You can find the article about Thelma over here. The next day I was invited to a press lunch in restaurant Het Land aan de Overkant which I will tell you all about today.
A new chef – A fresh look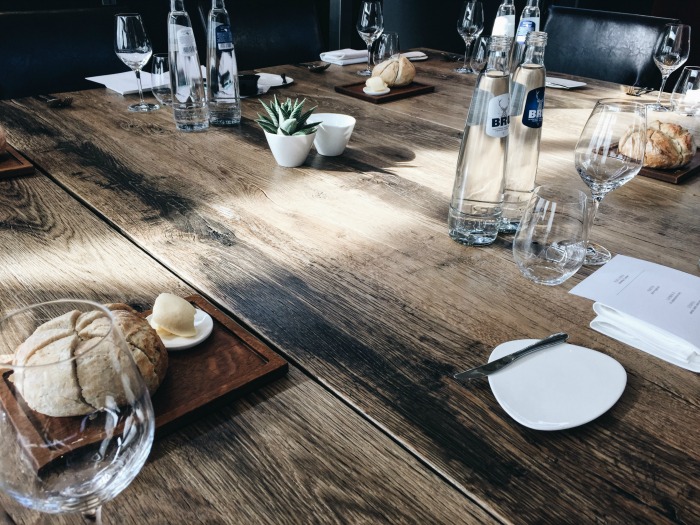 The combination of a refined taste in art, the large space and rustic wooden tables creates a very pleasant Scandinavian vibe. I was even more surprised when I saw the open kitchen. Gastronomy is more than just food, it's a total experience. This is something they completely understand. Since August this year Pascal van Couteren can call himself the new chef in this restaurant. Together with Luc Roelandt he wants to add a fresh touch to everything they make.
Leuven has a lot of young inhabitants and therefore they launched the 'Young Tasters' or in Dutch the 'Jonge Proevers' campaign which runs until the end of this year. Customers who are younger than 30 years old can enjoy a three course menu for the price of €50 (wine or beer and water included). Do mention 'actie Jonge Proevers' when you make a reservation. By lowering the price they want to lower the barrier for this generation. Giving young people this opportunity is in my opinion a very good idea. Gastronomy doesn't have to be luxurious and expensive, it's about the pureness and quality of the different products they are working with.
Besides the above mentioned campaign they are also organizing cooking lessons where they offer a 'behind the scenes'. They want to interact with customers, trying new dishes and talking about it.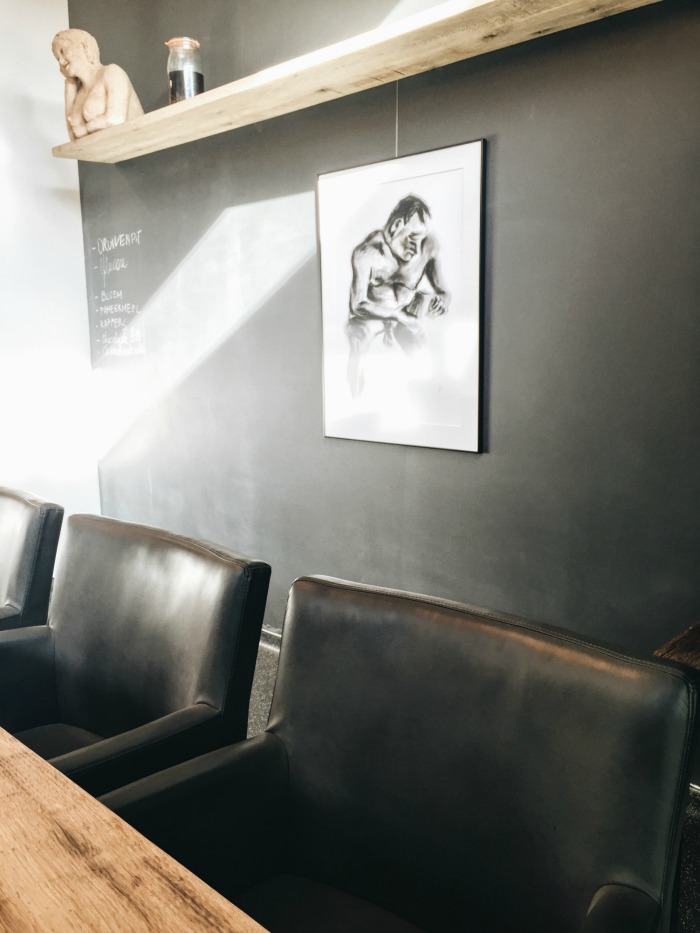 Pure & Honest
Pure nature, using the best ingredients with a strong focus on vegetables. That's what the kitchen is all about. The natural wines are in line with the whole less is more concept, minimizing intervention of human beings, letting nature do its work. Although I'm 'trying' to be vegetarian, I couldn't resist these dishes – every single one of them was a masterpiece on its own.
Luc is very passionate about wine and told us all about it. It is fascinating to see how much he knows about it and I learned a lot about natural wine. I happen to like natural wine a lot but the taste and the colour is of course quite different from the classic ones.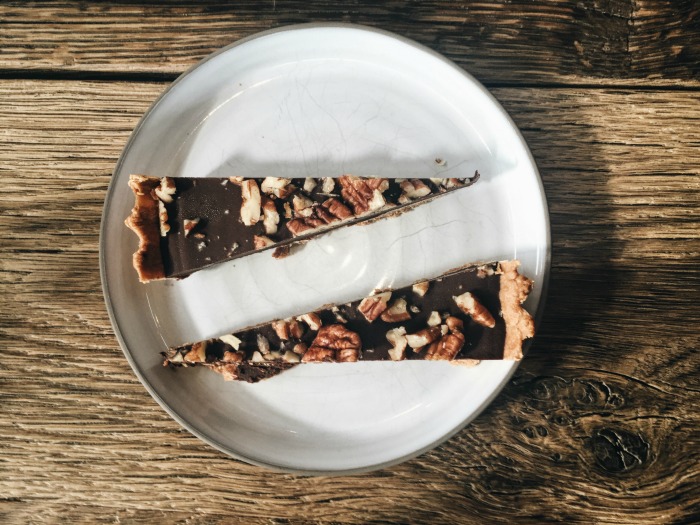 Website:
http://www.hetlandaandeoverkant.be
Facebook:
https://www.facebook.com/Het-Land-aan-de-Overkant-198104151951/?fref=ts
Address:
Léon Schreursvest 85
3001 Leuven