The search for the most amazing places in Leuven continues. This week Ines, Marthe and I discovered Koffie en Staal. I first discovered this place on Instagram, I fell in love with this coffee bar just by seeing all these pictures. Initially we wanted to visit another bar in Leuven but well yeah, as stupid as it sounds we drove past our bus stop. The next bus stop is in front of Koffie en Staal so we decided to have lunch over there. A stupid mistake turned into my opportunity to discover the place I've wanted to visit for a long time. Keep on reading if you want to know more about our lunch @ Koffie en Staal.
A place with a story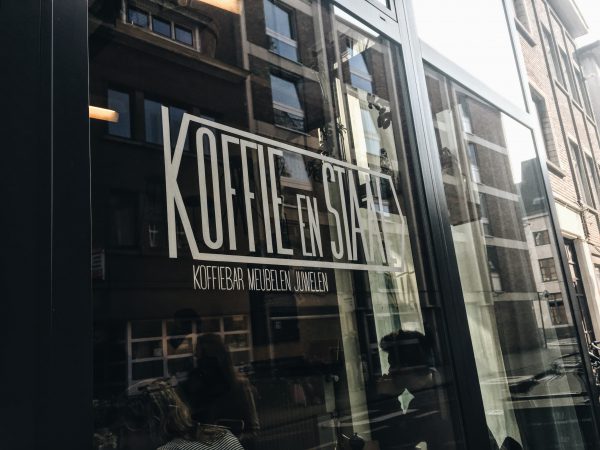 There are plenty of coffee bars in Leuven and sometimes I do have the feeling that they're all offering the same thing. I'm in love with Leuven but this city is definitely lagging behind in terms of new creative concepts. However, the last couple of years some new creative shops have settled in Leuven. Koffie en Staal is different from other coffee bars, they have a creative concept combining coffee, furniture and jewelry. Lino Van Molle en Nouchka Nemes are the people behind Koffie en Staal. This creative couple had no intention to open a showroom, that's why they came up with the idea to let people enjoy lunch in a room where every single item is for sale. With only a few round tables and a large one this is one of the smallest coffee bars I've ever been before and probably one of the coziest ones too. I didn't realise that everything is on sale when I first entered but I do find this concept brilliant.
Nono and Nusj
2 different brands, 2 different people. Nono is his creation, the furniture is made by Lino Van Molle. Nusj is Nouchka's brand and includes a whole range of jewelry. It's nice to see that 2 creative people find each other and can create beautiful stuff like that, this is probably the most beautiful side of this story.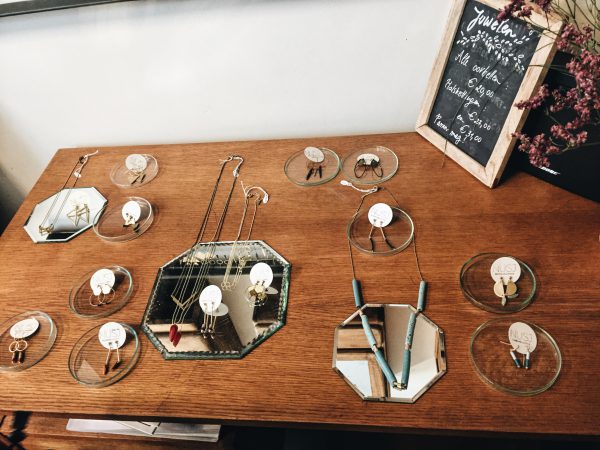 Food
The 3 of us decided to all have a baguette with goat cheese and honey. Healthy food is my kind of thing and if you're one of the healthy food lovers too, you should definitely vist Koffie en Staal. They offer breakfast and lunch. The baguette with goat cheese was tasty. I was really curious about their lemonade with ginger which was actually really good. Afterwards I had a coffee on the go, I'm the biggest coffee lover ever so this will not come as a surprise. I really enjoyed this coffee. Well I'm planning to go back for breakfast, I really want to taste the homemade granola, accompanied by some homemade ice tea.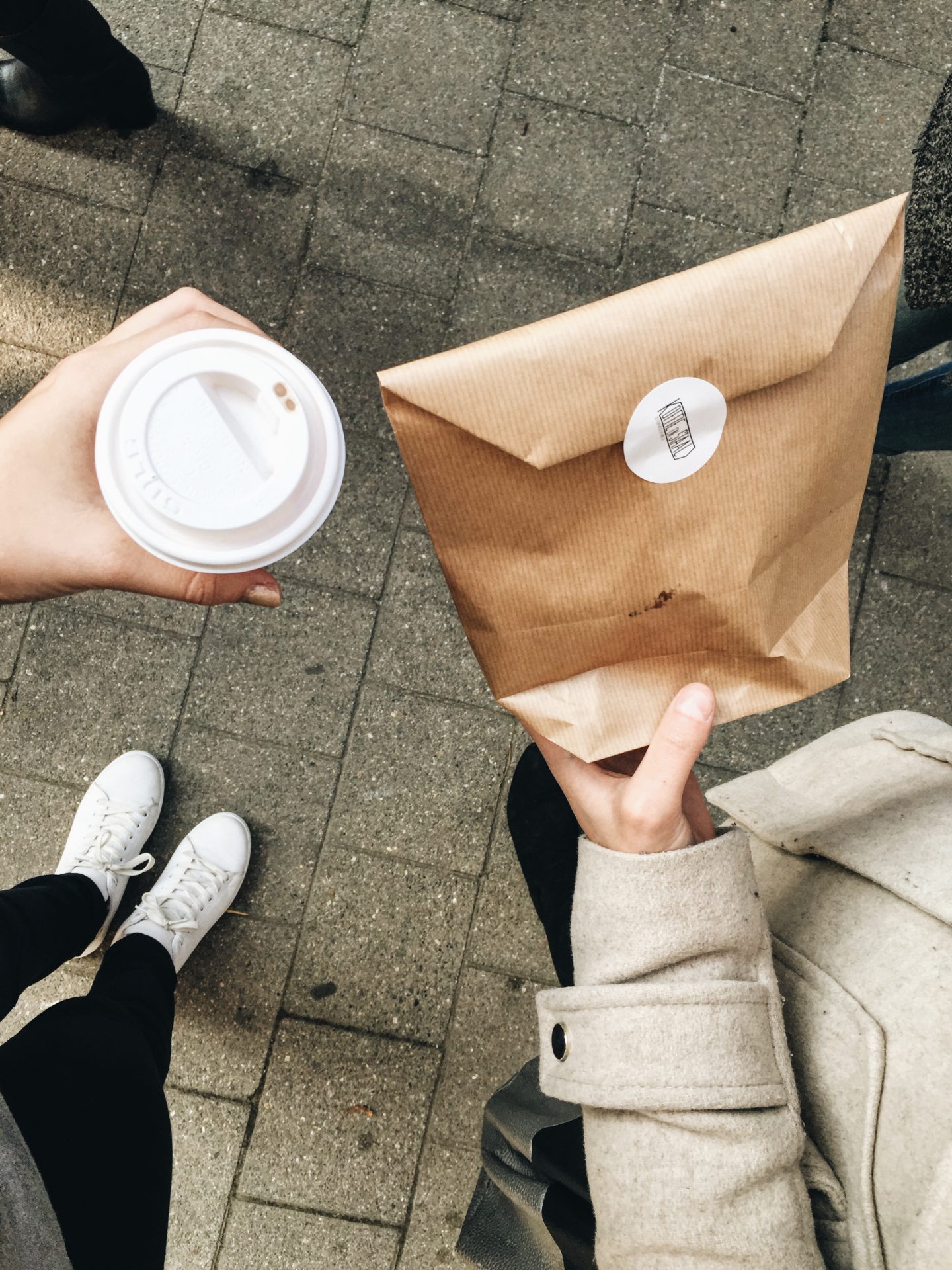 Address:
Mechelsestraat 140 – Leuven
di – za 10:00u – 18:00u
Tel.: +32 (0)479/259397
My dear friend Marthe wrote an amazing post about
Koffie en Staal, make sure to check it out!
–> https://mrthprd.wordpress.com/2016/10/28/koffie-en-staal-discovery-leuven/
What do you think of this place?
Let me know in a comment!
With love,
Elien