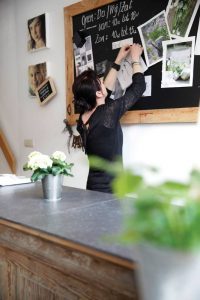 Good morning guys, exams are finally over! Right now I can do what I love and I decided to write a blogpost about the things I love. 🙂 I stumbled across this amazing shop in the heart of Heverlee -Leuven-. I study in Leuven and when I have some spare time I like to discover shops over there. Pot en Papaver is definitely one of the shops I like the most in Heverlee.
Nathalie is the lovely lady behind this concept, she opened the first Pot en Papaver in Tielt and then she moved to Blanden where she started to organise workshops. She opened a new Pot en Papaver in Heverlee. It is the place to be for all the people (including myself!) who love home decoration.
"For all the things I love"
Pot en Papaver has everything to decorate your home and garden. The shop is very cozy, I really like to walk around over there and to see all those lovely items. Just take your time to walk around because there are so many great items to discover. My boyfriend definitely knows where he can get the best presents for me 🙂
Pot en Papaver has a wide range of musthaves and Nathalie combines this with her own creativity. She regularly organizes workshops where she shares what she loves with other people. The results are indeed amazing, people who attend these workshops learn step by step to make the most amazing things. Creativity is the right word to use in this case.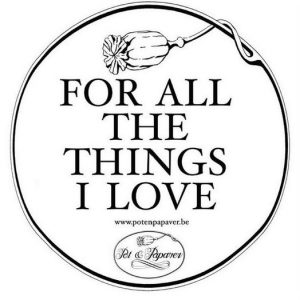 Make sure to follow Pot en Papaver on facebook if you want to stay updated of new workshops. Take a look at these amazing creations.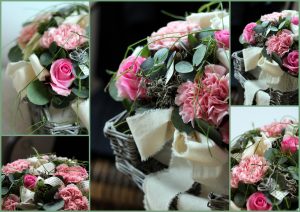 Visit Pot en Papaver and let inspire you
The wide range of musthaves for your home and garden is amazing. There is a nice variety of different trendy brands from which you can choose such as ILaursen, Tafelgut, Zusss, Bunzlau Castle and Zwei. The 'VT-wonen' collection will be in her shop soon, I love to read the Vtwonen magazine so I am of course excited to discover this collection!
Let inspire you by these amazing pictures
For more information:
➡️Website: http://www.potenpapaver.be
➡️ Facebook: https://www.facebook.com/Pot-en-papaver-128755213842755/
➡️Pinterest: https://www.pinterest.com/potenpapaver/
➡️Address:
Pot en Papaver
Naamsesteenweg 116
3001 Heverlee
0478/27/10/51