Good afternoon people! Today is a wonderful day. I am writing this post outside, hearing the birds and feeling the sun on my skin makes me happy.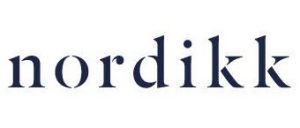 Today's post is about NordiKk, a multibrand shop in Elsene (Brussels) which was founded by Caroline Fiers. NordiKk will launch an online shop at the end of May!  I am very excited about that. Unfortunately I had no time to visit the shop – which makes me even more excited: I just love the Scandinavian style.
NordiKk offers a range of Scandinavian items such as interior design and trendy fashion items. Every single piece is of high quality. "The products are Scandinavian and chosen with a focus on the fashionable". The shop offers a mix of affordable and more expensive items – prices vary from 50 to 500 euros.
Caroline Fiers, a former lawyer, is the owner of the company. She wants to give her customers a personal shopping experience with styling advice. If you want to visit the shop, you have to make an appointment. However, 'Open Door Days' are being organized on a regular basis, the shop is permanently open on these days. There are weekly announcements for those 'Open Door Days' on the Facebook page, Instagram (nordikk.nordikk) and through the personal newsletter.
Photography –  Nils Van Brabant
For more information:
➖ http://www.nordikk.be/#Collection
➖  https://www.facebook.com/NordiKk/?fref=ts
➖ https://www.instagram.com/nordikk.nordikk/
➖ https://www.pinterest.com/NordiKk/
Address
Berkendaelstraat 104 in Elsene.

7