Traveling leaves you speechless, as they say. Every year we go to Spain. Eleven years full of beautiful bays, amazing food and nice company. I couldn't imagine a better holiday. Today we visited Sa Tuna, which is one of the most amazing bays here in Costa Brava. I love to tell you all about it in today's post.
The beach was crowdy today. No place unfortunately so we went for a walk instead. There is a little path which leads you to breathtaking views. If you go down the stairs, you'll find this amazing little romantic spot. We were all alone over there and decided to take some photos.
After our little walk we had lunch in our favourite restaurant here in Sa Tuna, which is Hostal Sa Tuna. They offer rooms too, check out their website over here. The food was delicious as always. I had mussels with curry (the owner has another restaurant in Vietnam, and you can clearly see that Vietnamese touch). As main dish I had gazpacho and it's one of the best ones I've ever had. This restaurant has the best view ever of the bay. They have a nice bar too and delicious cocktails. In the evenings it's so cozy, all those lighted houses.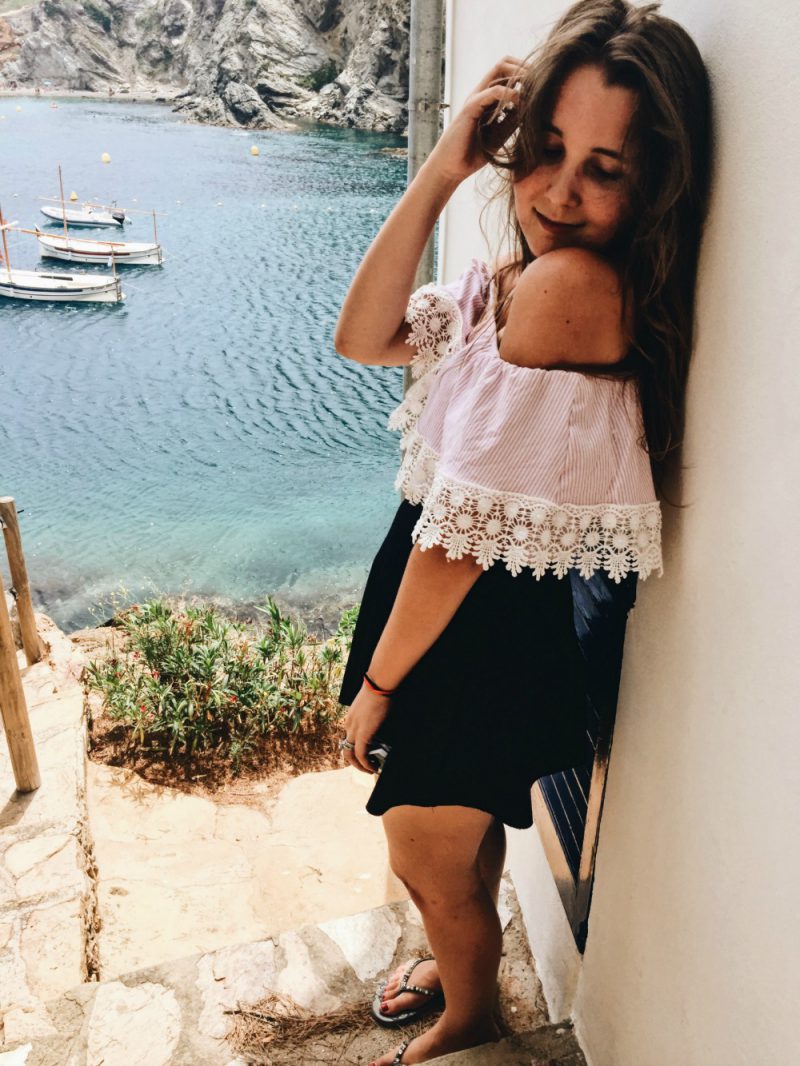 Have you ever visited Sa Tuna?
Let me know in a comment!
And hey, do you want to see more? Check out my youtube Channel over here. I made some videos about our holiday in Spain.
Elien