Seven Rooms
Sint-Antoniusstraat 12,
Antwerp, Belgium
Seven rooms is the place where fashion and art meets. It was founded by Aldo Torelli and Gustav Bruynseraede, who is the owner of XSO – a designer boutique located in Antwerp.
Seven Rooms is definitely a very unique concept – it is all about slow shopping in a very homely ambience. In seven 'rooms', customers find a fine selection of amazing brands. The hosts welcome their customers in the living room – the idea behind it is that you feel welcome in someone's home, you are offered a drink and you can take a look around. There is a library, a bedroom, a bathroom and a kitchen. While having a nice drink you can discover the exclusive fashion labels such as Comme des Garçons, Ojour, Inga, Maison Michel etc. Besides fashion, there is a wide range of art and design objects.
Exhibitions and events are occasionally hosted – this is a very unique experience.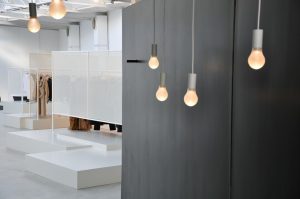 Made & More
http://www.madeandmore.com/en/
This Belgian online store is dedicated to sustainable fashion – how clothing is being made and by who.  Who says fashion can't be sustainable? I like to know the story behind the things I buy.  Every brand they have picked has its own story about its origin, where it was produced and of course the designer. All the brand are in some way ethical.
"There are several ways to bring fashion sustainable. Through the fabrics (organic cotton, reclaimed fabrics, recycled wool, …), through the place of production, through the savoir-faire, through the choice. Made & More carefully choose every brand. Each of them decided to keep their production close, in Europe and to be honest, proud and fully transparent on the way they produce."  – Made & More
Unknown Curiosity
http://www.unknowncuriosity.com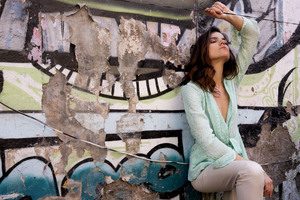 Hannelore Nuijens founded Unknown Curiosity in 2014. She grew up in Antwerp and has been living abroad for the past couple of years. She went from London to New York and to Buenos Aires, right now she lives in Mumbai. Unknown Curiosity stands for signature jackets for women.
3