Day 1  – Dinner in Can Bach
---
These sunny days here in Spain make me feel good, that is something I have missed in Belgium. I like to be outside but the weather wasn't exactly good in Belgium. There is so much to see in The Costa Brava so I decided to write about the places I love to visit. Every week I will tell you about my favourite places so stay tuned…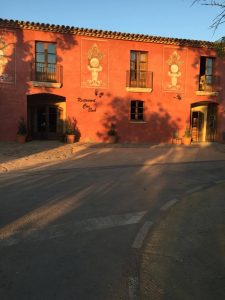 Follow me on Instagram, Twitter and Facebook , add me on snapchat (elienvx) to stay updated
A holiday wouldn't be a good one without good food so first up is this cozy restaurant: Can Bach. This farmhouse dates back to the eighteenth century which was restored with respect for its original state, there are paintings on the outside of the building.
The restaurant is surrounded by fields,the landscape is just breathtaking.It is far away from the the busy and stressful world that I know,  it seems as if time stands still over there.  The owner is very friendly, always ready to make sure that everyone has a great time. This restaurant is perfect for families, there is a little playground for children.  There is such a pleasant atmosphere in Can Bach.
Next to the restaurant they have their own winery.  It is a beautiful setting for wine tasting with friends = great atmosphere ✔︎ guaranteed.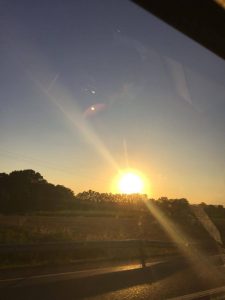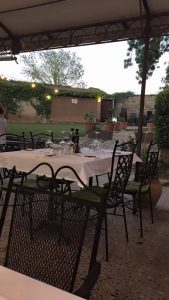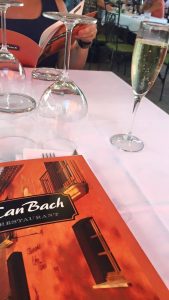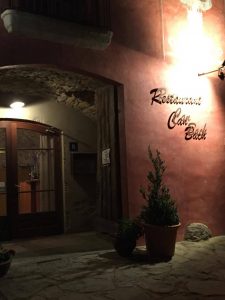 Menu
---
I have already ordered almost everything that's on the menu, the carpacio and  'escalivada with goat cheese' are my ultimate favourite dishes.   There are dishes for children.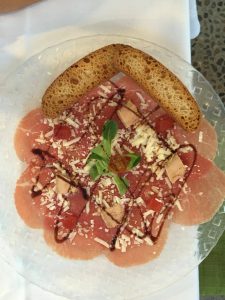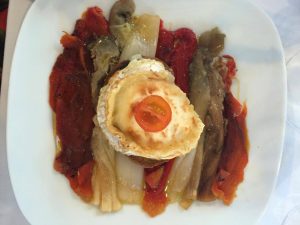 Address
---
Crta. Peretallada a Pals, 6. Sant Feliu de Boada
– Girona – Spain
For more information
---
Follow me on Instagram, Twitter and Facebook , add me on Snapchat (elienvx) to stay updated