Lately I'm trying to discover new places in Leuven, this city has so much to offer. I'm that type of girl who's always looking for something new. Well in between my classes I had a break of 3 hours and this was the perfect moment to discover one of the places where I've never been before: Thelma Coffee & Design. Katrien Vandenberghe is the lady behind this concept store. She always loved interior design and made the biggest career change ever. The minimalistic part of me fell in love with this shop, read on for more information.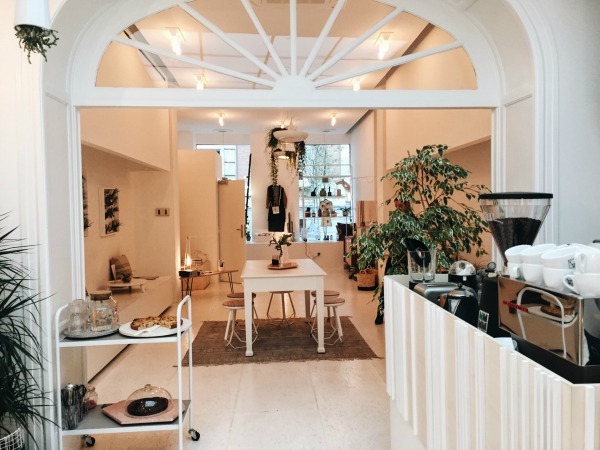 "SHOP ° EAT ° DRINK ° REPEAT"
Scandinavian vibe
This store has everything I love: coffee, fashion and interior design. Right from the first moment when entering the building you feel this scandinavian vibe. There is a trend towards minimalism in our ever increasing busy society and I'm one of the persons who's in love with this. The building is filled with plenty of natural light, it's a peaceful environment and it really inspired me. I would love to sit over there, writing a blogpost and just looking around surrounded by all those items. If you need a little escape moment from the crowded city, visit Thelma and relax.
Food
Are you a 'healthy food' lover? Well you're at the right place. In Thelma you can choose from a wide range of healthy drinks and food such as the homemade lemonade, their avodado toast or the homemade granola. Marthe and I both had a cappuccino and a piece of this delicious apple pie. "Brunch or lunch? Don't think twice, but come and take a bite!"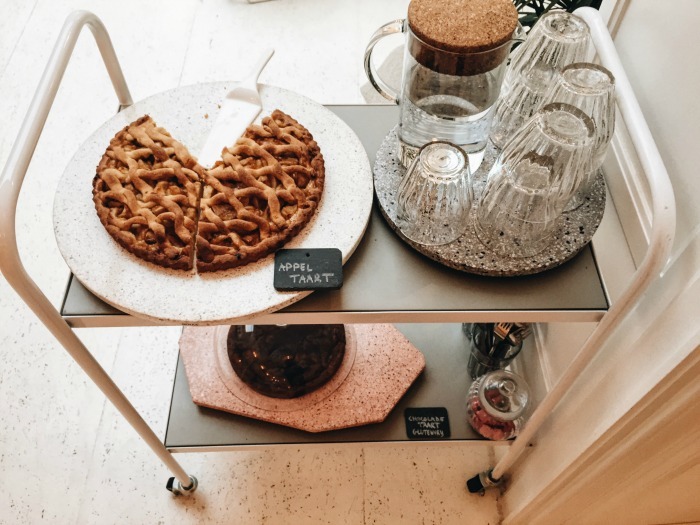 Fashion and Interior Design
At Thelma's they have a fine selection of both Scandinavian brands and local fashion brands with a strong focus on sustainability. It's all about looking effortlesly chic, brands such as LN Knits, Coster Copenhagen and Sofie Schnoor are part of the selection. I saw a bunch of super soft and cozy sweaters, it's that time of the year again to get the one sweater you love. The LN Knits are my absolute favourite ones.
Next to the whole collection of clothing Thelma has a range of amazing items such as scented candles, succulents, notebooks, pillows et cetera. I discovered some great brands I had never heard about and discovering new brands is something I truly love. The candles from Meraki have a very pleasant scent, I had never heard of this brand before. Meraki is a lifestyle and skincare brand, all the products are designed and developed in Denmark. There are no colorants, parabens or other bad things in it.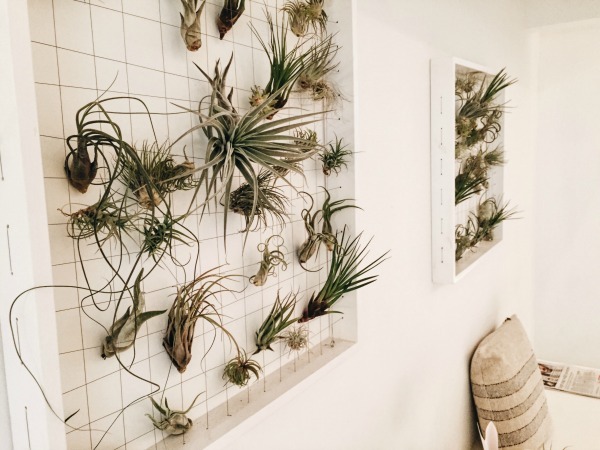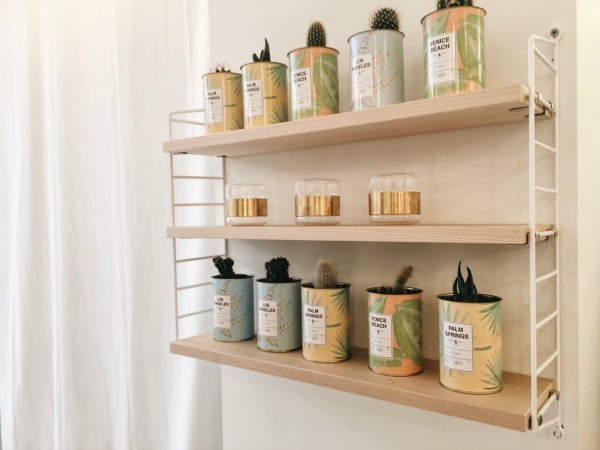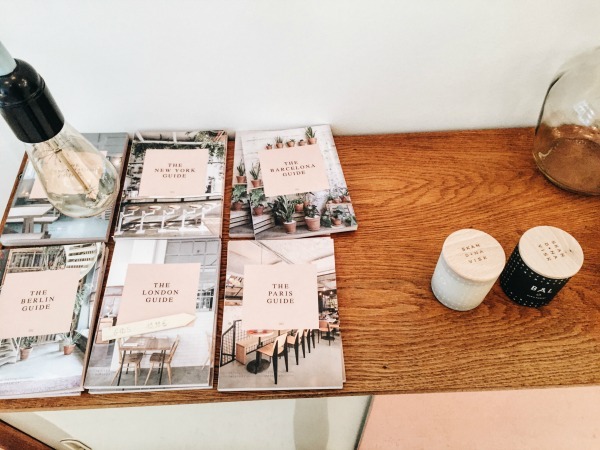 OPENING HOURS
Monday — Saturday
10.30 am — 6 pm
Thursday
12 am — 6 pm
Vaartstraat 12
3000 Leuven
My dear friend Marthe wrote about Thelma on her blog,
don't forget to check it out.
With love,
Elien