Product photography, one of my favourite things in the world. As a business you can have an attractive website, but you'll need high-quality photos as well. Photography sells! It's not just aesthetics I'm talking about, but showcasing products with high-quality images is really important if you want to sell your items online. Looking for photo background ideas for product photography? There are pre-made photo studios out there, but why should you spend cash on something if you have all the items at home? The secret of unique product photography? Definitely the backdrop you're using! Today I'm sharing my favourite ideas under €25!
Textiles
One of my favourite things to use as a background is textile. Pick up your favourite materials such as a tablecoth, cushion cover or a blanket. My favourite one is this cushion cover with flowers I found at H&M Home, which was only €9,99. I found a similar one over here. Great to add some texture to photos!
Other great things to use:
A pillow is great to add some coziness to your photo. Perfect for interior design photography! I like to combine different pillows to create the perfect backdrop for my photos.
Everyone knows this famous sheep skin from Ikea. It's perfect for cozy shots and it adds rich texture to your photo!
Clothing items are perfect to add some texture/ colour to every photo. I've used my favourite coloured top from a local shop to add some colour to my photos.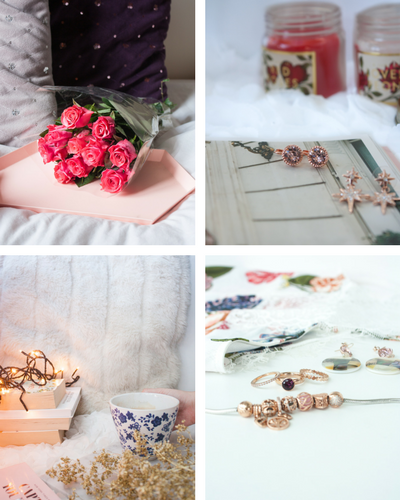 Trays
Oh god, I love trays. I have a lot of different designs: a pink one, two wooden ones, two trays with marble, a coloured one etc. It's easy to use and my photos always turn out to be great.
Tip: combine different items such as books and trays to create 'layers'. It adds depth to your photo, this makes it more interesting for your viewers and they'll keep viewing for longer.
These are the trays I use for my photos:
Wooden one with marble: Casa
Pink one: Simple Design in Mechelen (a must-visit when you're in the city!)
Marble tray: From Lijns, a webshop selling all things marble.
Coloured paper
Coloured paper is a true life saver! This idea is cheap and great to add some colour to your photo as well! I have pink, blue, red and orange coloured paper, which I bought at Ava. This is one of my favourite shops, they have a huge range of items for business. Think of wrapping paper, writing instruments, paper etc.
Tip: combine two different materials. I've used my pink paper and marble tray to create this product photo. So cheap and easy!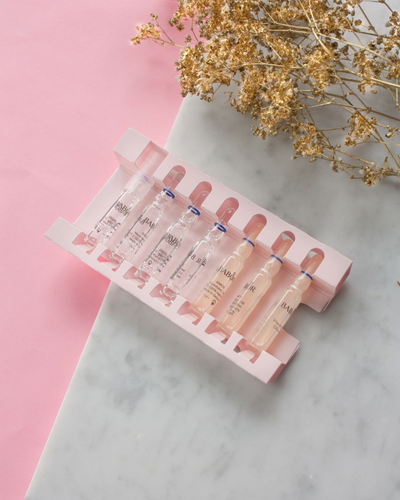 Flower Power
Flowers are always a good idea. Nothing says Spring like flowers. I like to have a beautiful bouquet of flowers every single week. The advantage: you'll always have photo props as well, because flowers add the finishing touch to every photo. You don't believe me? Take a look at these photos I made for different clients.
Small props
Last but not least: small props. By small props I mean candles, accessories, flower pots etc. I like to create some depth, do you see what I did here in this picture? I decided to put some candles behind my jewels. This creates a great effect, don't you think?
Want to read more about photography and social media? Find all my tips over here.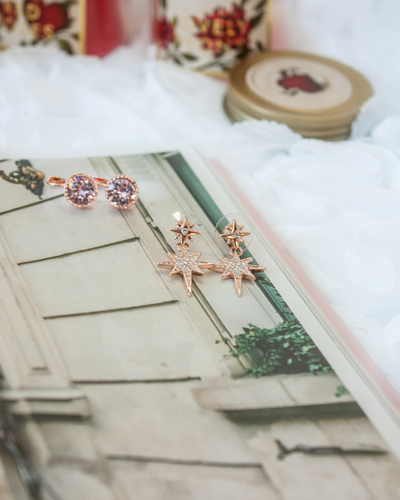 Ready to use vinyl and flexible PVC backgrounds by Photography Backdrop Club
I have been looking for great backgrounds for so long, that would be easy to take with me to my clients. Photography Backdrop Club is my favorite webshop at the moment for beautiful, big and quality backgrounds that look authentic. Wether you're looking for marble, wood or any other color, you'll find it here.
Tip: when you buy three, you get the third one free! You can also get a 15% discount by using the code 'FROMLITTLELOUVAIN', so it's all benefits for you. This post is not sponsored in anyway, I'm just a big fan.
Tak a look at their webshop: https://photographybackdrop.club/
Here are several photos I made using two of their backgrounds: