Do you know that feeling: you're active on social media but those time consuming posts you make just don't reach enough people. Or you don't know exactly how you can stimulate growth and a loyal fanbase. These are just several questions or problems entrepreneurs have to deal with and that's why they come to me for advice. The first questions I ask is: "have you got an online marketing strategy?"

Today I'll be telling you why an online marketing strategy and a clear identity are important for a business.

An abundance of commercial messages

Customers aren't loyal to just one brand anymore. For example, customers take a bag from one grocery store to go shopping in another. It's a simple example but it shows how unfaithful we are when it comes to brands. Even I'm guilty of it.

The problems is that there's an abundance of commercial messages coming our way. There's so much competition out there and companies keep spending more on social media advertisements.The consequence? Everything goes up in price and businesses disappear in the masses.

This clearly shows the need for a well defined identity. A clear identity shows the world what your business stands for. It makes sure that:

You will be noticed in all the other commercial posts
You create a unique image
All employees know the values and philosophies your brand stand for
Defining your identity

Everything starts with a clearly defined identity. Have you stopped to think about this one yet? It makes your business stronger, involve employees in this process and think about this together. During this session you can also discuss the core values and house style of your business.

1. The core values and philosophy

It all starts with this, based on the core values and philosophy you can determine what kind of messages you want to communicate across your different channels. Have a brainstorming session about what values you want to represent and pick a top three of most important values. These will form the core values of your business. Then think about the philosophy and the story behind your business, this way you can determine your unique selling points, or in other words what makes your business unique over others and why should customers choose your business?

When you know what you stand for it's easier to offer that added value to your clients.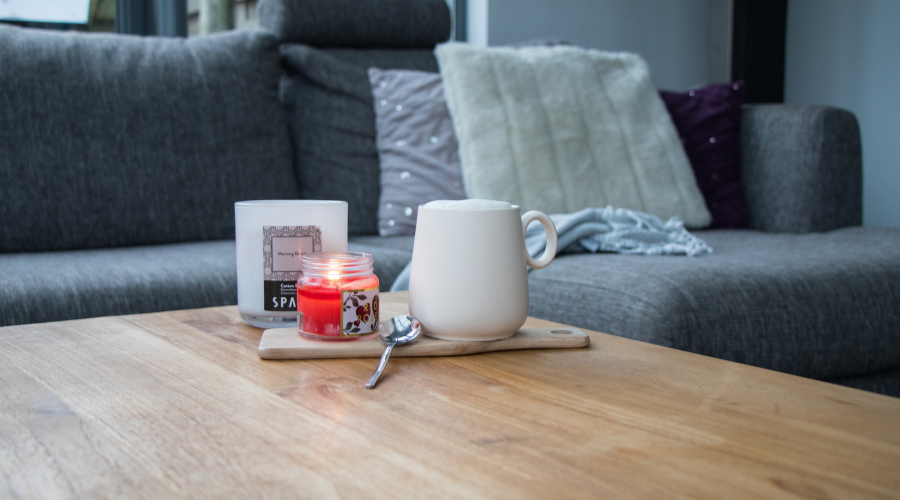 2. The corporate identity

The success of every business lies in a well clearly defined, consistent style. When you're communicating through online channel try to be as consistent as you can. Gather all of the information on your corporate identity and put it in a document that every employee has access. This includes color patterns, templates, quotes etc. This way you can make sure everyone uses the same style.
Online marketing strategy
Is your identity written down? Then it's time to start thinking about the right strategy. But this isn't as easy as it sounds, the first step is to know your demographic and what your targets are. Whenever I start from nothing with new clients, I develop a persona. Persona's are visual representations of different demographics. It's important to visualize your demographic in order to know which are important to your business.

Persona's give a face and characteristics to each demographic. For examples occupation, interests, family situation, which television channels or magazines they like. Describe them as clearly as possible.

Knowing your own targets is another important point. Of course you'd want to generate as much profit as possible, but you'd also want brand awareness.

Customer journey and touch points
Next up is the Customer Journey. This is the process that every customer goes through. Ranging from 'hey I know that brand' to considering, purchasing and feelings after the purchase. The phase a customer is in, defines how you should communicate towards that customer. In the first phase the focus should be on brand awareness, whilst in the purchasing phase the focus should be on service and making customers loyal.

Do research and find out where you can get new potential customers, these are touch points. Your customer could be a frequent trade fair visitor, or shopping centre visitor or someone who spends a lot of time on online forums. When you know where your demographic is located, you can reach them.

The channels and budget
One of the biggest mistakes companies make: they're active on a lot of channels and just post whatever they feel like. The result is a lack of cohesion in the channels. There should be a synergie and each channel has to reinforce another.

Which channels should you be active on then? That depends on the demographic you want to reach, as discussed before. For example, LinkedIn will reach a business oriented public, whilst Instagram reaches a younger audience.

Think about your marketing budget as well, this way you and your marketing employees can work together on a strategy.
Cross media marketing
Potential customers aren't on one device anymore, they're on laptops, smartphones and tablets. They're also active on several online channels. This does chance the way of communication. As a business you have to make sure your channels are in tune with each other. For example, Coca Cola used to have codes on their cans. When you used this code online, you could win a prize. Offline marketing and online marketing can go hand in hand!

Are you an entrepreneur and could you use a little extra help in forming your online strategy? Don't hesitate to contact me on: littlelouvain@gmail.com

Or you can read my other blogs right here: littlelouvain.com/en/category/online-marketing/